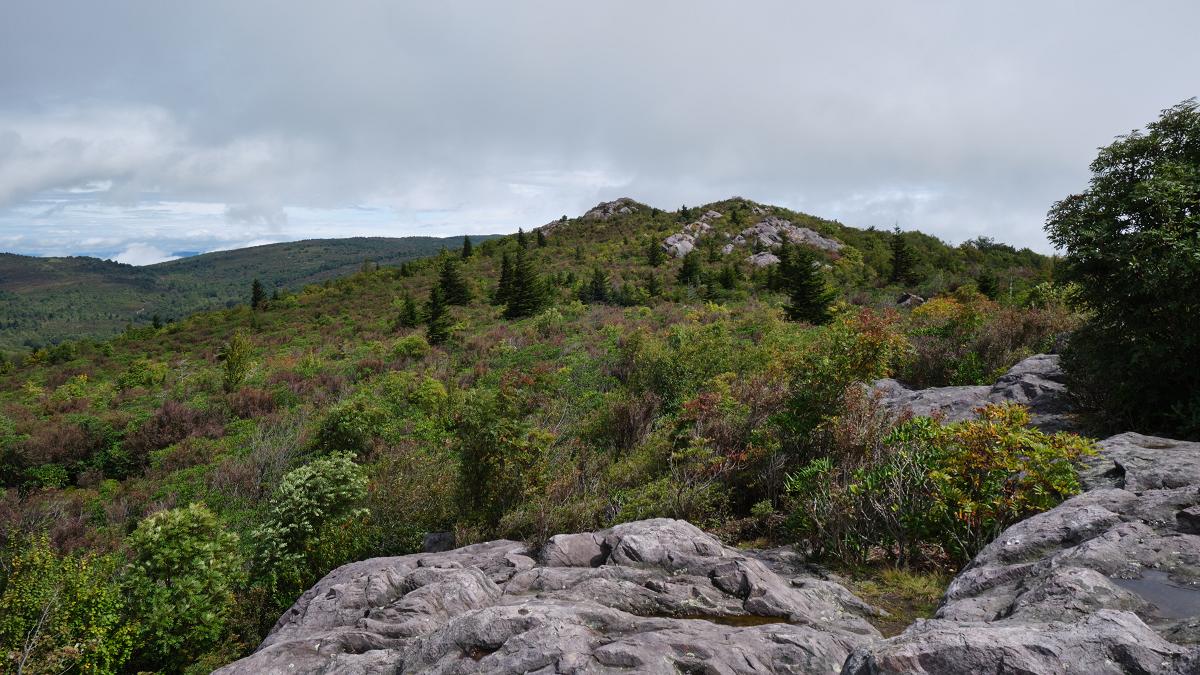 When I got up last Sunday morning to go take photos, it was a beautiful sunny day. There were hardly any clouds in the sky, although off into the distant mountains, I did notice some fog. From far down below, it didn't appear to be so dense, however my assumptions were so wrong. 
What I did, was completely underestimate the fog from an hour drive away. 
This was actually the second time something like this had happened to me. The first time being on a trip to Grandfather Mountain in North Carolina. I was a little disappointed in both trips, because the views from these locations are unbelievable. You can literally see as far as the eye can see (on a clear day).
I've only been to Grayson Highlands State Park about three times. Two of those times were filled with fog, while the other was during the Winter. Although I love the region I live in and the beautiful landscapes I am surrounded by, the Winter time is to put simply "gross".
I tried to remain as optimistic as possible. I didn't want some "bad" weather to get in the way of my ambition to create some beautiful photos. I had learned from my visit to Grandfather Mountain in the past that a little fog can create a great deal of atmosphere. This was especially an important trip for me, because I had spent the past three weeks laying in bed.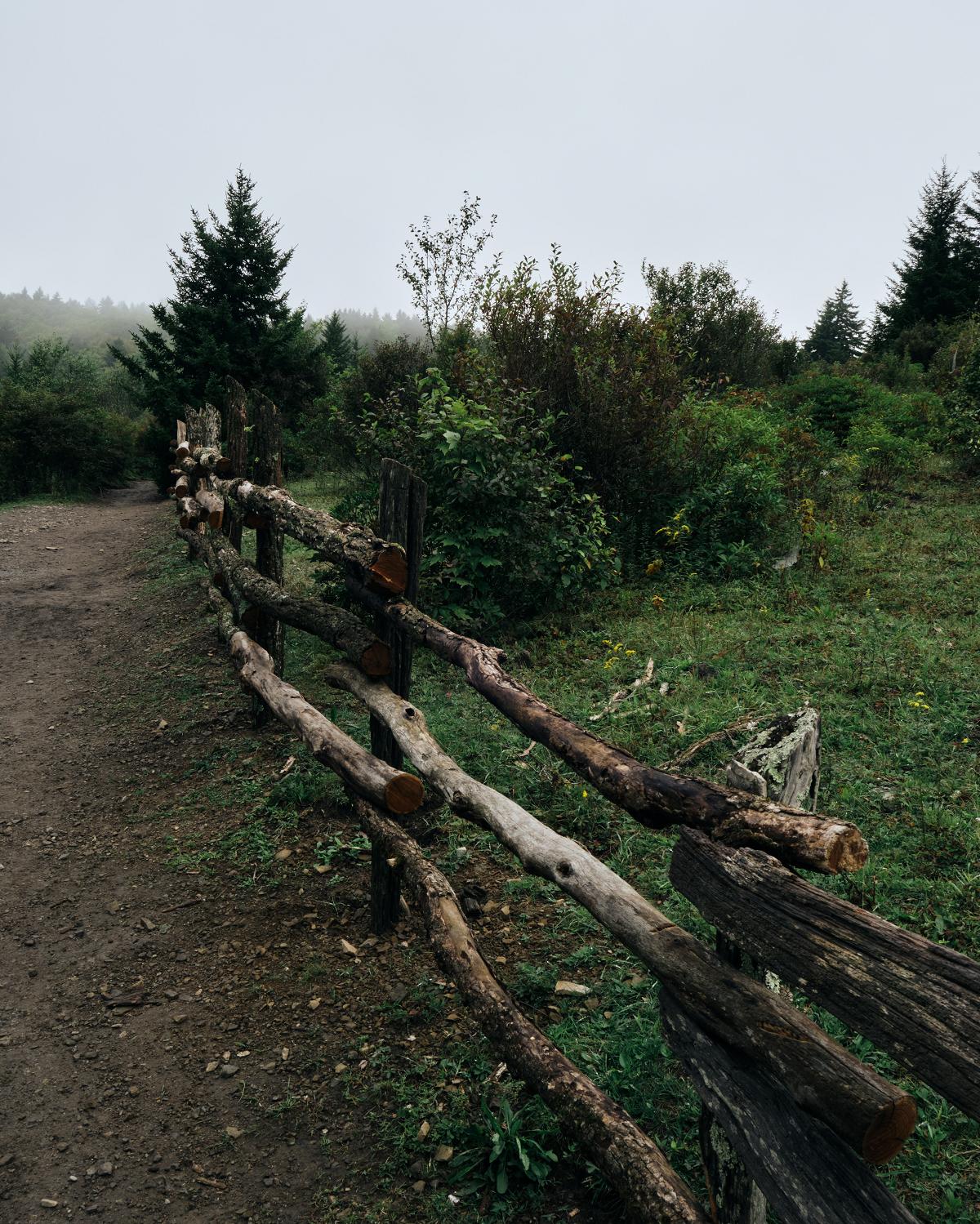 I don't know what was wrong with me over those three weeks stuck mostly at home. Multiple Dr. visits and testing yielded no real results other than a low Vitamin D count. Regardless, it was finally my time to enjoy the outdoors, rather than just spectating from my bedroom window. Depression had started to sink in and I was eager to correct it. 
When Megan and I began our hike, there was a very cool breeze. It was almost too chilly. The sight distance wasn't all that great, but there was still some beauty to the environment. Every so often, I would stop and gather photos of what I thought looked interesting. I was inspired, I was confident, and most importantly I felt alive. This was the best I had felt in over a month. Everything was going great.
One thing Grayson Highlands is so popular for (aside from the views) is the wild ponies. I didn't see a lot on this day, but just a few are enough to warm your spirits. Megan and I spent some time watching some ponies feed before we continued on to a new area neither of us had ever been. Grayson Highlands is full of hiking trails and has many options to feed you outdoor cravings.
About midway up the trail we chose comes a split. You can either steer off to the right and head to some rocks like we did, or trek even farther to the other side of the mountain. Seeing as how we wanted a more relaxing day, we chose the shorter of the trails. 
The day seemed to be rewarding us, because the sun slowly started to peek out behind the gray skies. This of course reminded me of some of my favorite song lyrics:
Without the clouds in the sky. We wouldn't care about the sun when it shines. - All in Stride, Bumpin Uglies
My mission for the day was accomplished. I got to get out in the outdoors, I took some great photos, and I got to spend some time with Megan. Everything was perfect, so I thought. When I got home to unload my photos, I was so disappointed in every single one. I know that one of the major rules of photography is to not look over and try to edit your photos the same day you take them. I couldn't help myself though. 
Now, after a few days to sit back and take a break from my photos. I am happy to say I am proud of what I captured.